Gary Maxwell Insurance Agency - Cookeville, Tennessee
Gary Maxwell Insurance Agency Provides Auto/Car Insurance, Home Insurance, and Business/Commercial Insurance for Cookeville, Livingston, Sparta, Jamestown, Gainesboro, and All of Tennessee
At Gary Maxwell Insurance Agency, we can provide all your auto insurance, home insurance, business insurance, life insurance, and health insurance needs at the lowest possible cost.
Our highly qualified staff of insurance professionals will give you the attention to details you are looking for to properly assess all your insurance needs. We have been serving Cookeville and the surrounding area since 1983 with their insurance needs.
We want to be your insurance professional and can satisfy your insurance needs at the lowest possible cost. Why not make us prove it? Get your free quote today!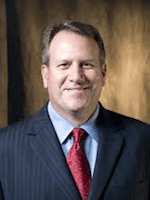 Gary Maxwell, Agency Owner
Specializing In Erie Insurance
ERIE Insurance has been helping customers since 1925 with their auto, home, business, and life insurance needs.